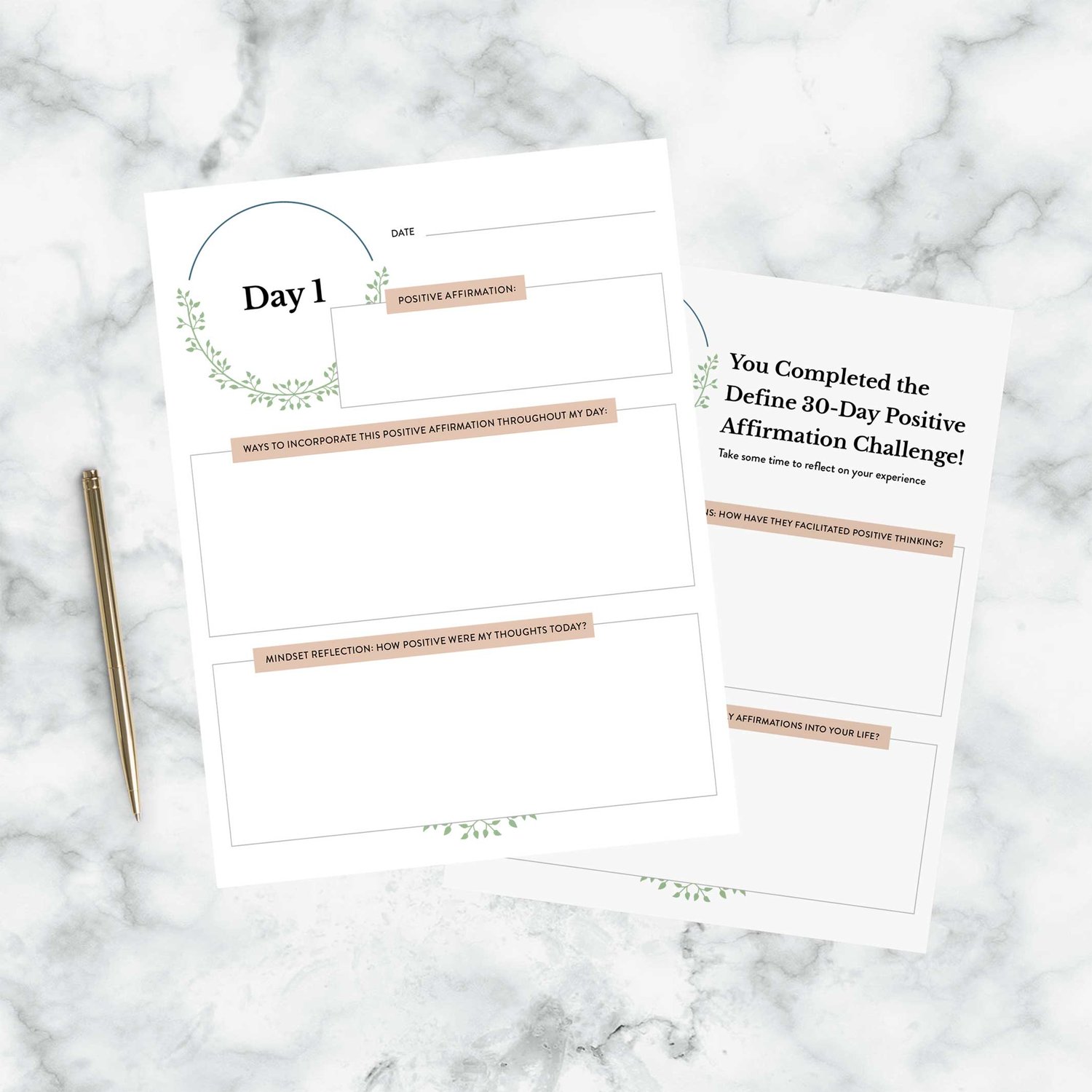 30 Day Affirmation Challenge
Receive the Positive Affirmation Challenge PDF directly to your inbox!
What's Included:
PDF for Digital or Print Use (Compatible with any .pdf Reader)
List of 50 Positive Affirmations to Guide You
30 Daily Affirmation Pages
End of Challenge Reflection
What is an Affirmation?
An affirmation is a short phrase or sentence that reinforces positive thinking. They guide you in defining your inner perspective. With consistent repetition, you are training your subconscious to eliminate self-doubt.
Benefits of Daily Affirmations
Boost Self-Confidence
Inspire Positive Thinking
Increase Motivation